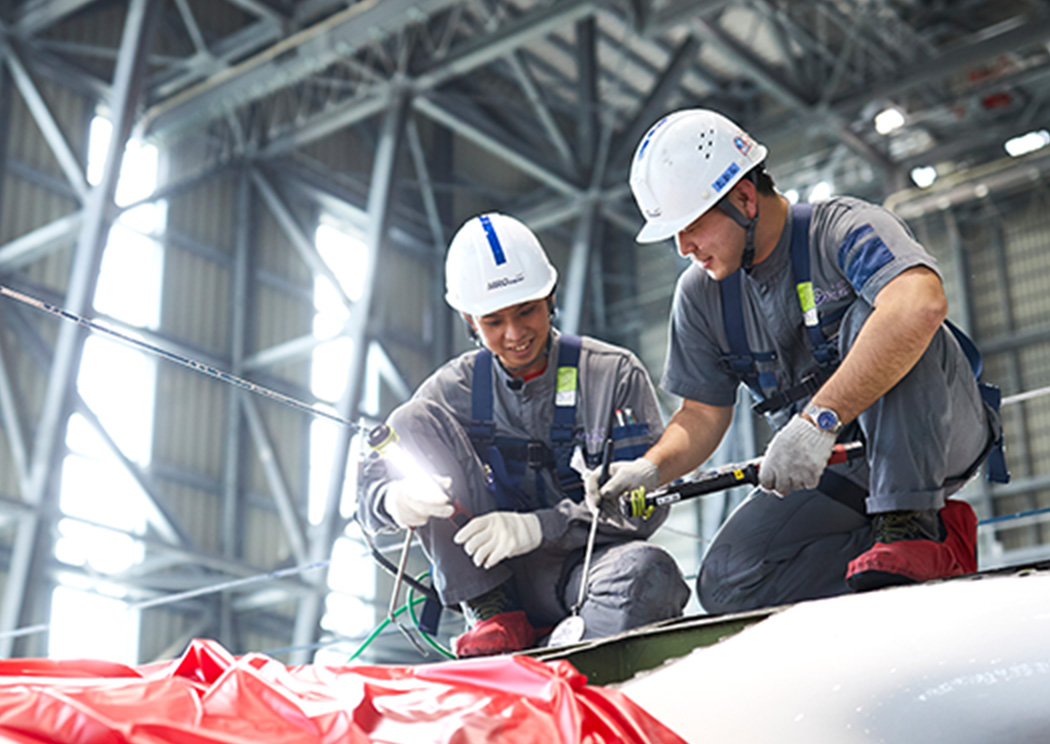 Heavy Maintenance
With more than 50 years of experience in aircraft maintenance and a track record of around 80 heavy maintenance projects each year, mainly involving narrow-body aircraft, we are a one-stop provider of various services related to aircraft maintenance. Base maintenance is a pillar of MRO Japan's business. With roughly 250 mechanics who have completed the prescribed training program, we constantly strive to achieve a high level of customer satisfaction through our commitment to Japanese quality and diligent quality control.
Our hangar can accommodate one wide-body aircraft and up to three narrow-body aircraft. We are equipped to service DHC-8-Q400, A320, B737, B777, B767, and B787 aircraft.
Services
・Heavy maintenace
(Up to C check, heavy maintenance visits (HMVs)
・Structural repairs
・Component replacement
(engines, landing gear, etc.)
・Aircraft exterior painting
(repainting and overcoats)
・Special process tasks
(non-destructive testing and welding)
・Sub contarct work
・Various modification tasks
・Lease return checks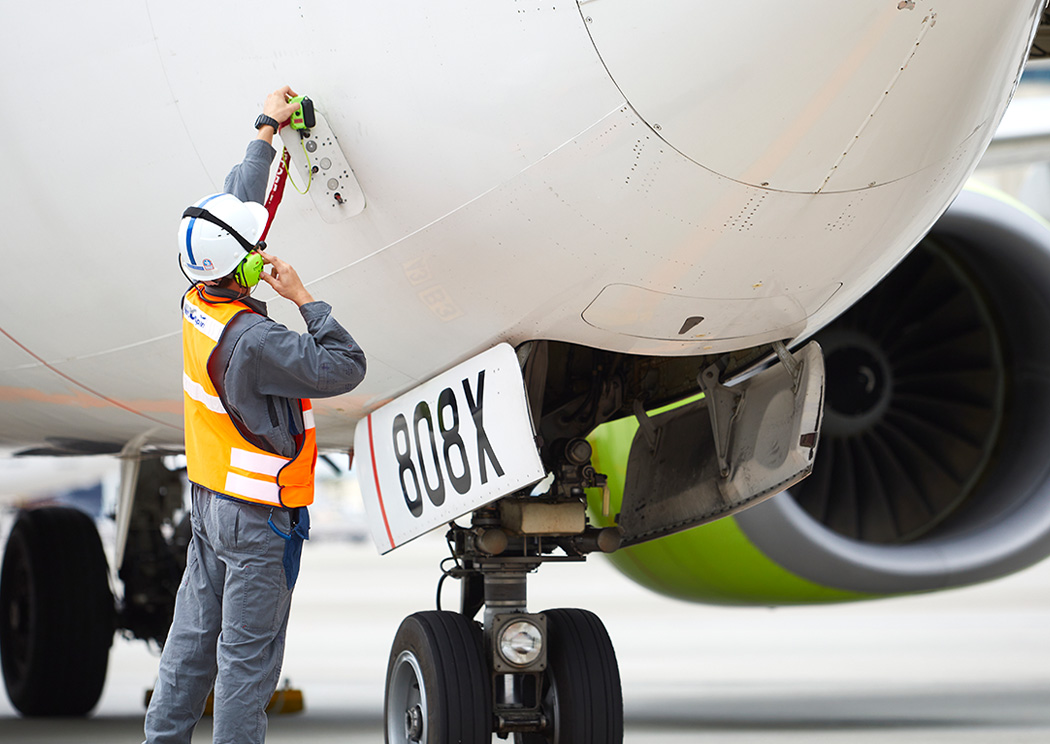 Line Maintenance
MRO Japan provides a variety of maintenance services for airline campanies flying to Naha Airport. With our support, our customer airlines are able to operate their flights safely, reliably, and on schedule.
Services
・Transit checks and defect rectifications including technical log certification airwirthiness release
・Defect rectification
・Overnight service up to "A" Check
・Maintenance assistance
・Flight deck communication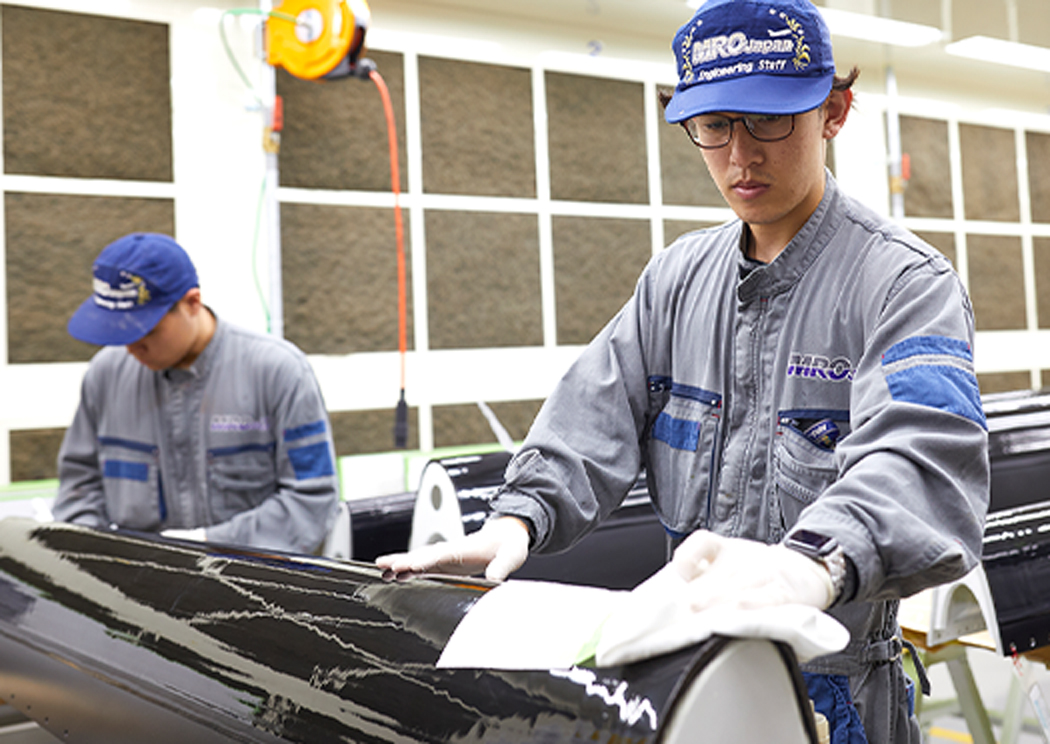 Component Maintenance
As of 2021, we are newly JCAB accredited in component maintenance.
Going forward, we will increase the types of components we service in accordance with customer requests.
Services
・Maintenance of major components (DHC-8-Q400 aircraft)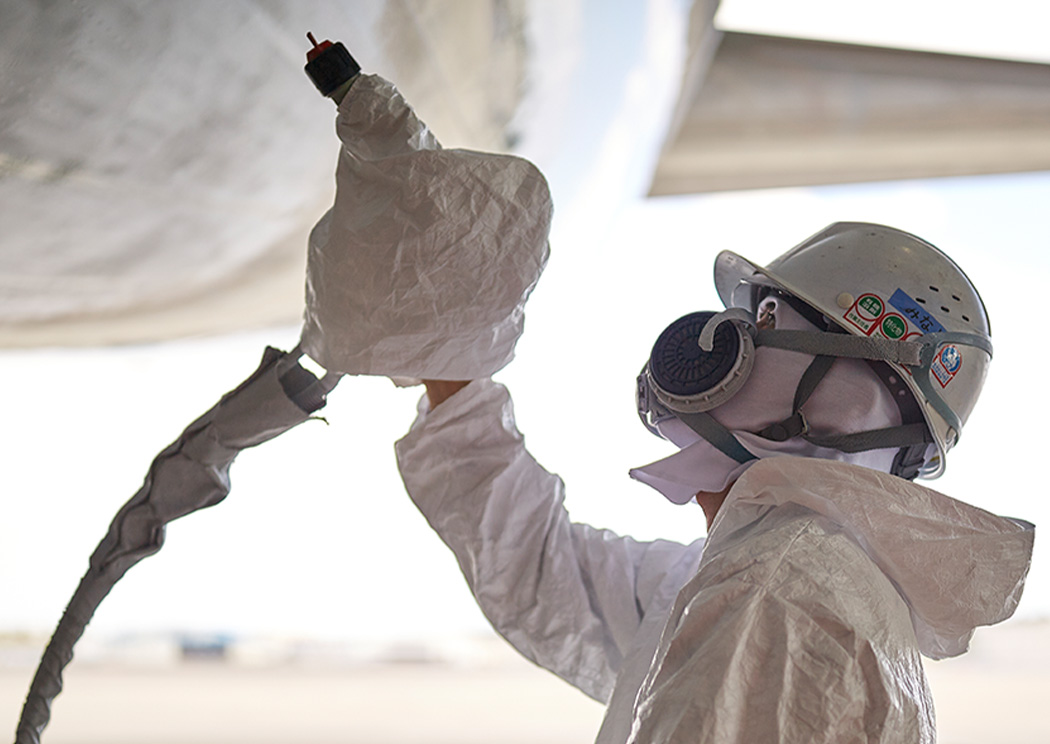 Aircraft Paint Work
MRO Japan has one of the largest hangars in Japan that can be used for painting operations. Since our establishment in 2015, we have painted more than 30 aircraft, including special paint jobs.
In addition to actual painting work, we can handle pre-mask creation and design tracing to assist with painting. Furthermore, we don't just paint aircraft; we can also paint Ground service equipments.
Services offered
・Aircraft exterior painting
・Pre-mask creation
・Design tracing
・GSE painting and rust-proofing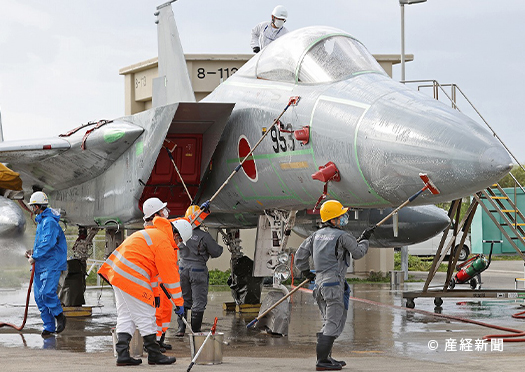 JSDF Aircraft-Related Work
Since 2021, we have been conducting aircraft exterior cleaning at JASDF Naha Air Base. We have a track record of over 400 aircraft in total, and we plan to wash over 300 aircraft in 2022.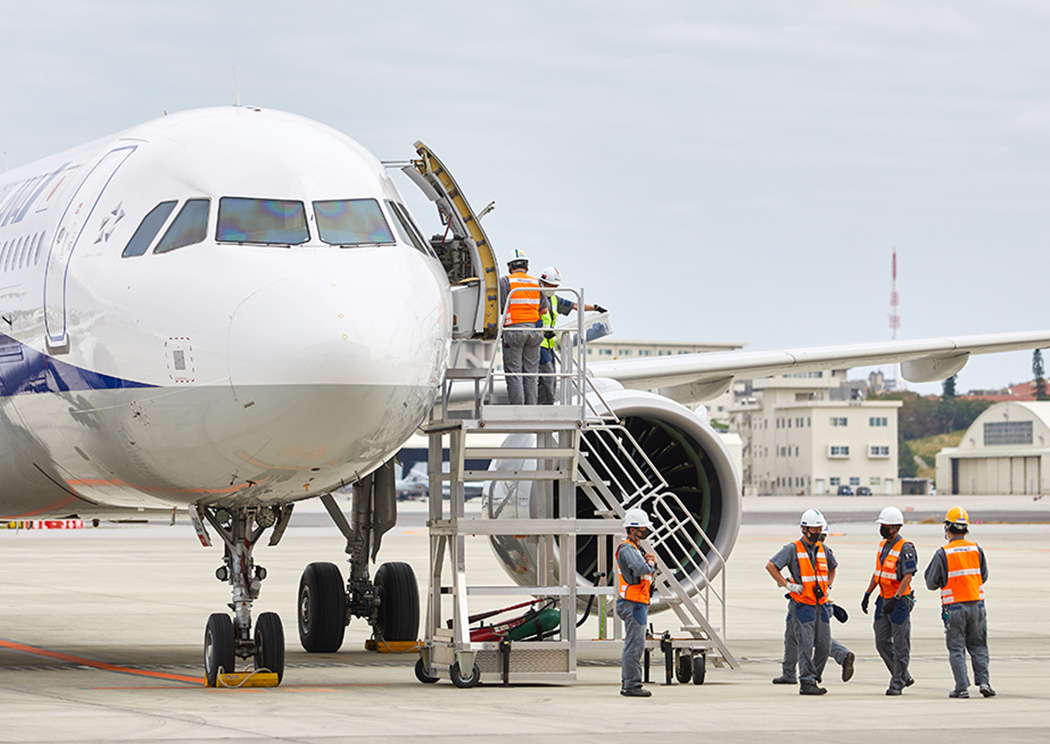 AOG Recovery Services Support and Technical Consulting
AOG recovery services and material management support at Naha Airport and other requested airports can be provided as on-call AOG services. We also provide technical consulting services based on our engeneering know-how to help airlines resolve technical issues.
AOG recovery service
・Defect rectifications
・Providing hanger space
・Tool & Equipment Support
Technical consulting
・Work schedule and process verification
・Creation of technical standards and workbooks
・Aircraft exterior painting assistance
(pre-mask and design tracing)
・Dispatch of aircraft receive inspectors