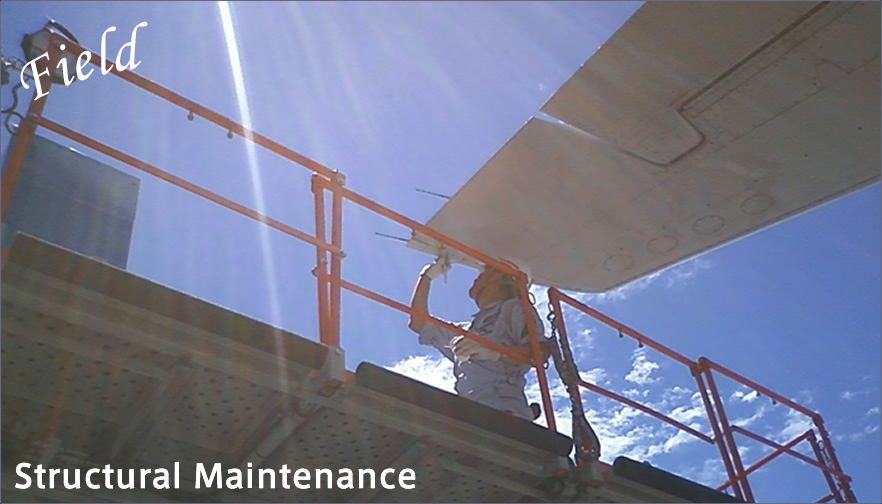 We perform structural maintenance such as checking, repairing, and reinforcing structural components of aircrafts (fuselage, wing, stabilizer, engine, landing gear, etc.).

The aircraft structure is the aggregation of aluminum alloy and composite materials, which requires lightness, strength, and flexibility. We perform appropriate maintenance by detecting stresses from repeat of the period from take-off to landing and indications of damage caused by severe climate conditions, such as thunder.

Our skills of structural maintenance definitely achieves not only repair but also design by aircraft manufacturers, including reinforcement and modification for preventing damage.

<Main type of structural maintenance skills>
| | |
| --- | --- |
| Sheet Metal | |
| Composite Bonding | |
| Welding | |
| Machining | |
| Non‐Destructive Inspection | |